NYSPANA 2019 State Conference – Huntington Hilton, Melville NY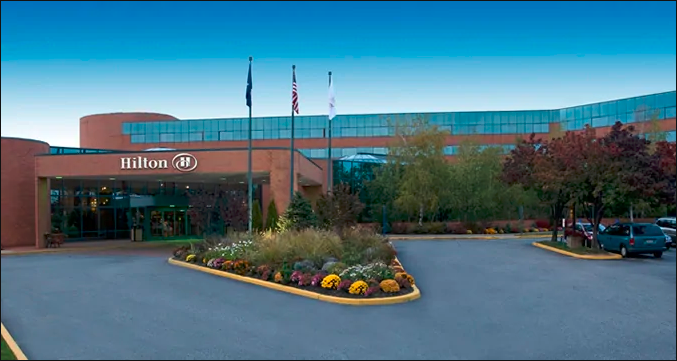 Conference and Accommodations held at:
Huntington Hilton​
598 Broadhollow Rd
Melville, NY 11747
Telephone: (631) 845-1000​
NYSPANA (NYS Nurses) Block Booking: ​
available until 10/9/19 ​
Thursday 11/7/19 (5 rooms) Friday 11/8/16 (10 rooms) $166.00 + tax​
Call 631-845-1000
Purpose: The purpose of this program is to provide perianesthesia nurses with an update in topics related to perianesthesia nursing.​
Target Audience: Perianesthesia nurses practicing in Pre-op, Intra-op and Post-Op phases of care.​
Objective: Discuss current topics of interest to perianesthesia nurses.​
Schedule of Lectures

Registration/Breakfast​
7:30-8:00
Welcome by Tina Stoebe (RN,MSN,CPAN) President, District 1​
8:00-8:15
Candace Chapman, MD Robotic Bariatric Surgery-New Switch Procedure​
8:15-9:15
Kimon Bekelis, MD Neurovascular Neurosurgery Diseases​
9:15-10:15
Break​
10:15-10:30
Darlene Ryan (CASAC) & Christie Caligiuri (RN, BSN) Mental Health Crisis-Holistic Support for Youth ​
10:30-11:30
Danielle DeGiorgio, DO Non-Surgical Procedures in Sports Medicine​
11:30-12:30
NYSPANA President Sherry Fieroh (RN,CAPA)​
12:30-12:45
Lunch & Raffles​
12:45-1:45
Dr. Keri Chiappino Brain Wave Dysregulation, Neuro Feedback​
1:45-2:45
Melinda Constantine Living with L-VAD​
2:45-3:45
Kim Rosado, (MS, LMT) & Faye Schenkman, (MA,LMT) Chinese Herbology
3:45-4:45​
Questions & Evaluations​
4:45-5:00
7.0 Contact Hours provided (pending approval).
A continental breakfast and lunch will be provided. 

This activity has been submitted to the Alabama State Nurses Association for approval to award 7.0 contact hours. The Alabama State Nurses Association is accredited as an approver of continuing nursing education by the American Nurses' Credentialing Center's Commission on Accreditation.
All faculty at nursing continuing education activities are required to disclose to the audience (1) any significant financial relationships with the manufacturer(s) of any commercial products, good or services and (2) any unlabeled/unapproved uses of drugs or devices discussed in their presentations. Such disclosures will be made in writing in the course presentation material.​
Raffles & 50/50 to benefit​