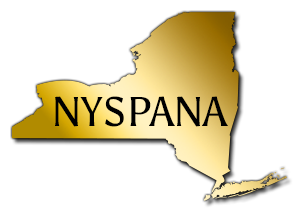 The NYSPANA Board is excited to share our new and improved website. Our website committee has been working for several months to create a website that is easy to navigate and contains current information. NYSPANA members and perianesthesia nurses across the state have access to evidence based-practice, resources, and events to elevate their practice.
This website was redesigned to help perianesthesia nurses find educational opportunities at local, state and national levels. It also celebrates the accomplishments of perianesthesia peers and the contributions that they have given to our specialty.
If you have news to highlight…Please contact the NYSPANA website committee with district news, achievements, community service, best practices, and educational opportunities. We hope you will stay connected with NYSPANA! Follow us on Facebook.
This is home to 893 members, making us one of the largest components nationally under the umbrella of ASPAN. We were a 2002 and 2013 Gold Leaf Award winner. We are also the Component Recipient of the ABPANC Shining Star Award in 2012 and 2013. Up To Par won the Newsletter Award in 2012. We continue to strive to provide networking, scholarships and educational programs to our members to keep us in line with ASPAN's goal of being the premier provider of quality education for all of our members. To achieve this goal we must have input and help from membership. Contact any Board member for information.
We are a component to many past National ASPAN leaders: former National Presidents: Sandra Barnes, Maureen Iacono and Lisa Jeran. Joni Brady is the past Secretary of ASPAN. Maryanne Carollo is a former ASPAN Region IV Director. Many of our members work on national committees.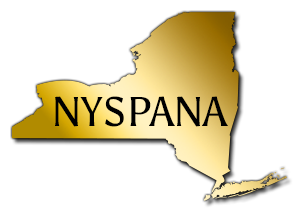 The New York State PeriAnesthesia Nurses Association advances nursing practice through education, research and standards. We are proud to celebrate our 30th year as a component of the American Society of PeriAnesthesia Nurses (ASPAN)
JOPAN Journal of PeriAnesthesia published bi-monthly
Breathline—newsletter published bi-monthly
Standards of Perianesthesia Nursing Practice (2009)
Ongoing education in Conferences, Webinars, Presentations and more
Scholarships & Grants
Member Discounts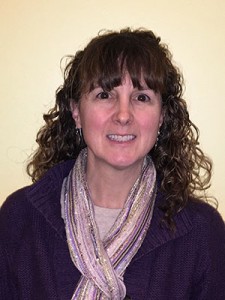 President's Report
Bronwyn Ship, RN BSN, CPAN
I would like to wish you all a happy belated Perianesthesia Nurses Awareness Week! I hope that each and everyone one had a wonderful week celebrating all that we have accomplished over the last year. Here in the Rochester/Buffalo area we held a conference on February 6th.
NYSPANA is 893 members strong as of January 31st. New York State has 794 perianesthesia certified nurses, 296 CAPA, 463 CPAN and 35 who are dual certified. Numerous others in our ranks hold certifications in other fields as well as advanced practice degrees.The NYSPANA board would like to applaud the dedication our members have shown to our specialty.
The NYSPANA board and districts have been working hard to provide educational opportunities to our members through our annual state conference and numerous district conferences and seminars offered throughout the year. This year we have applied for ASPAN'S Gold Leaf Award, along with the Shining Star Award for our component from ABPANC.
The board has also been working to redesign our website to help our members utilize the benefits of belonging to NYSPANA. A website committee consisting of four board members was formed in October 2015. The committee has been working diligently to redesign the NYSPANA website. The goal is to improve visibliity, connect to social media, and keep members informed. Look for the new website to be unveiled in the next few months.
The board will be meeting in March to discuss the bylaws and look for new officers for the following year. Please consider a greater role in our organization in the next year. We need your help to continue providing the educational opportunities and scholarships in the future either on the state level or district level. For more information on the opportunities, please contact me at: bronwyn.ship@gmail.com.
NYPSANA is looking forward to a very productive year ahead.
Thank you of all you do!
New York City (All Boroughs)
Westchester, Rockland, Putnam, Duchess, Ulster, Sullivan, Orange
Otsego, Delaware, Chenango, Steuben, Schuyler, Chemung, Tompkins, Tioga, Cortland, Broome, (Southern Tier)
Albany, Schenectady, Rensselaer , Greene, Columbia, Warren, Saratoga, Washington, Fulton, Montgomery, Schoharie, Essex, Hamilton, Franklin, Clinton
Cayuga, Onondaga, Madison, Oswego, Herkimer, St. Lawrence, Lewis, Oneida, Jefferson
Monroe, Wayne, Seneca, Yates, Ontario, and Livingston, Niagara, Orleans, Erie, Chautauqua, Genesee, Wyoming, Cattaraugus and Allegheny
President
Bronwyn Ship, BSN, RN, CPAN
Vice President/ Pres Elect
Barbara Ochampaugh, BSN, RN, CPAN
Secretary
Sandra Price, MS, RN, CAPA
Treasurer
Susan Alati, BSN, RN, CAPA
Research Chair
Kathy Pecoraro, MS, RN, CPAN
Nominating Chair
Regina Rivers, RN, CAPA, CPAN
Government Affairs
Caitlin Brion, BS, RN-BC
NYSPANA DISTRICT OFFICERS

District 1 President
Tina Stoebe, BSN, RN, CPAN

District 6 President
Trina Mills, MS, RN

District 8 President
Pam Werner, RN

District 9 President
Susan See, RN

District 10 President
Shari DuGuay, MSN, RN, CAPA NE-BC

District 13 President
Jean Roach, RN

District 14 President
Sally Sackett, BSN, RN, CAPA
DOWNLOAD JULY 2016 NEWSLETTER HERE
NEWSLETTER SUBMISSIONS
Please send all of your articles of interest, district news, events and photos to the website committee for the next newsletter edition of Up to Par by: February 1st for March Newsletter, June 1st for July Newsletter, and October 1st for November Newsletter
Your information will appear in the next newsletter, as well as featured on our newly designed website. Please encourage your perianesthesia colleagues to share the great work they do with nurses across New York State.
ASPAN's 35th National Conference
"Renew Perianesthesia Passion: Inspire Excellence"
April 10-14, 2016 in Philadelphia, PA We hope you will consider attending ASPAN's 35th National Conference in Philadelphia. The national conference will provide you both the opportunity to network with perianesthesia colleagues and learn from leading experts in healthcare. Early registration ends March 15th. Log onto: www.ASPAN.org for more information.
Hotel Accommodations and Conference Location Philadelphia Marriott Downtown 1201 Market Street Philadelphia, PA 19107 Phone: 215-625-2900 | Reservations: 800-320-5744