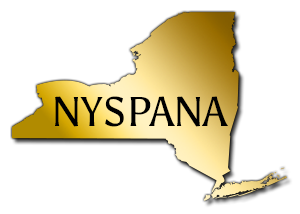 We hope you will visit our New York State PeriAnesthesia Nurses Association, Inc (NYSPANA) website often to keep informed on perianesthesia nursing events, accomplishments, and news. Our website committee is committed to create a website that is easy to navigate and contains current information. NYSPANA members and perianesthesia nurses across the state can access the website to share evidence based-practice, obtain resources, and attend events to elevate their practice.
The website was redesigned to engage perianesthesia nurses in educational opportunities at local, state and national levels. Member recognition of achievements, awards, and presentations will be featured on our website to promote our specialty.
If you have news to highlight…Please contact the NYSPANA website committee with district news, achievements, community service, best practices, and educational opportunities. We hope you will stay connected with NYSPANA! Follow us on Facebook.
This is home to 821 members, making us one of the largest components nationally under the umbrella of ASPAN. We have won the prestigious 2013 Gold Leaf Award. We are also the Component recipient of the ABPANC Shining Star Award in 2013 and 2016. Our award-winning newsletter, Up to Par received recognition in 2012 and 2016. Our goal is to provide networking, scholarships, and educational programs to our members as a benefit for professional growth opportunities. To achieve this goal we seek input and support from our members. Please contact any of our NYSPANA board of directors (BOD) for more information.
The American Society PeriAnesthesia Nurses (ASPAN) is the national organization that guides perianesthesia practice and standards. NYSPANA is a component of ASPAN that has seven districts within Region IV nationally. Our dedicated Region IV Director is Bronwyn Ship, BSN, RN, CPAN and can be contacted at bship@aspan.org.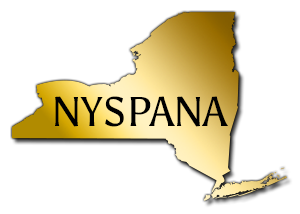 The New York State PeriAnesthesia Nurses Association, Inc advances the nursing practice through education, research, and standards. We are proud to celebrate over 30 years as a component of the American Society of PeriAnesthesia Nurses (ASPAN).
JOPAN Journal of PeriAnesthesia published bi-monthly
Breathline—newsletter published bi-monthly
Standards of Perianesthesia Nursing Practice (2009)
Ongoing education in Conferences, Webinars, Presentations and more
Scholarships & Grants
Member Discounts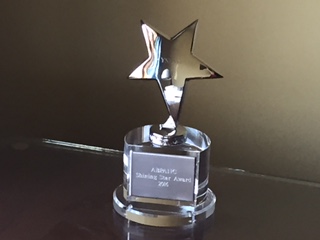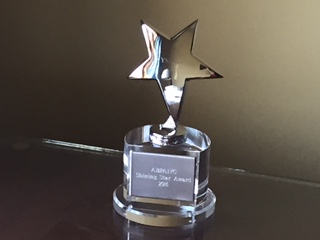 NYSPANA wins the Shining Star Award
At the ASPAN national conference (April 10-14 in Philadelphia PA) NYSPANA was awarded Best Newsletter for the "Up to Par" [9-14 pages] newsletter.
The American Board of PeriAnesthesia Nurses Certification (ABPANC) awarded NYSPANA the "Shining Star" award.
This award publicly recognizes ASPAN Components for supporting and encouraging CPAN and CAPA certification at the local level.
Naussau, Sulffolk, and NY City
Westchester, Rockland, Putnam, Dutchess, Ulster, Sullivan, Orange, Delaware, Albany, Schenectady, Rensselaer, Greene, Columbia, Warren, Saratoga, Washington, Fulton, Montgomery, Schoharie, Essex, Hamilton, Franklin, Clinton, Otsego
Cayuga, Onondaga, Madison, Oswego, Herkimer, St. Lawrence, Lewis, Oneida, Jefferson, Chenango, Tioga, Cortland, Broom, Monroe, Wayne, Seneca, Yates, Ontario, Livingston, Niagara, Orleans, Erie, Chautauqua, Genesee, Wyoming, Cattaraugus, Steuben, Schuyler, Chemung, Tompkins, Allegheny, Monroe, Wayne, Seneca, Yates, Ontario, Livingston, Niagara, Orleans, Erie, Chautauqua, Genesee, Wyoming, Cattaraugus, Steuben, Schuyler, Chemung, Tompkins and Allegheny
President
Sherry Fieroh, RN, CAPA

Past President
Barbara Ochampaugh, BSN, RN, CPAN
Treasurer
Sandra Price, MS, RN, CAPA
Secretary
If interested email NYSPANA
Government Affairs
If interested email NYSPANA
Communication Officer
If interested email NYSPANA
Research Chair
Mei Yuk Gian-Nyguyen RN CAPA CPAN ONC
Newsletter Editor
Bronwyn Ship, BSN, RN, CPAN, CAPA & Carol Maddalena, RN
NYSPANA DISTRICT OFFICERS

District 1 President
Tina Stoebe, MS, RN, CPAN

District 2 President
Pam Werner, RN

District 3 President
Beth Weslow BSN RN
DOWNLOAD JULY 2020 NEWSLETTER HERE
NEWSLETTER SUBMISSIONS
Please send all of your articles of interest, district news, events and photos to the website committee for the next newsletter edition of Up to Par by: March 1st for April Newsletter, July 1st for August Newsletter, and Nov 1st for December Newsletter
Your information will appear in the next newsletter, as well as featured on our newly designed website. Please encourage your perianesthesia colleagues to share the great work they do with nurses across New York State.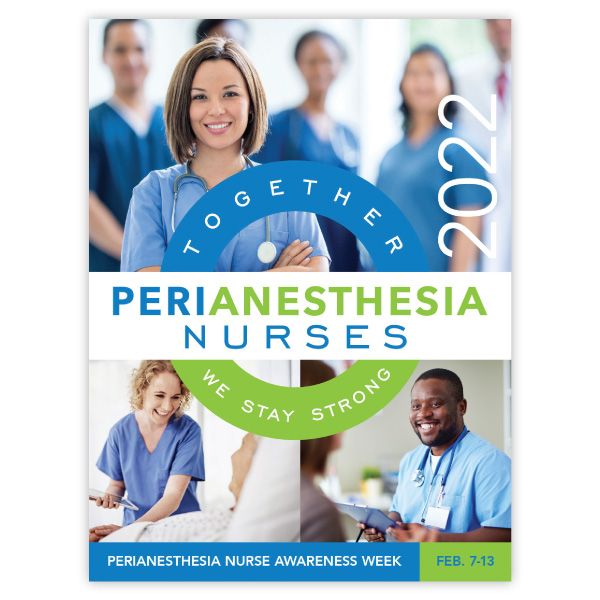 24th Annual PANAW February Conference:
"Peri Anesthesia Nurses  Appreciation Week"
Saturday, February 12, 2022 9:00 a.m.- 2:30 p.m.
WoodCliff Hotel and Spa